Phil Gore knows more about pushing his mind and body to the limit than most.
Over a grueling weekend in October, Gore ran exactly 6.71 kilometers each and every hour — the sole requirement being that he was back at the starting line before the next hour began.
After 76 torturous hours in Victoria's Macedon Ranges, he was the last one standing.
"You just have to take it lap-by-lap. I know I can do one lap, let's just keep doing one after the other," Gore said.
"In these races you don't have to be fast, you just have to be fast enough."
The Perth man is Australia's Backyard Ultra running champion and record holder, and is preparing for a crack at a world championship in 2023.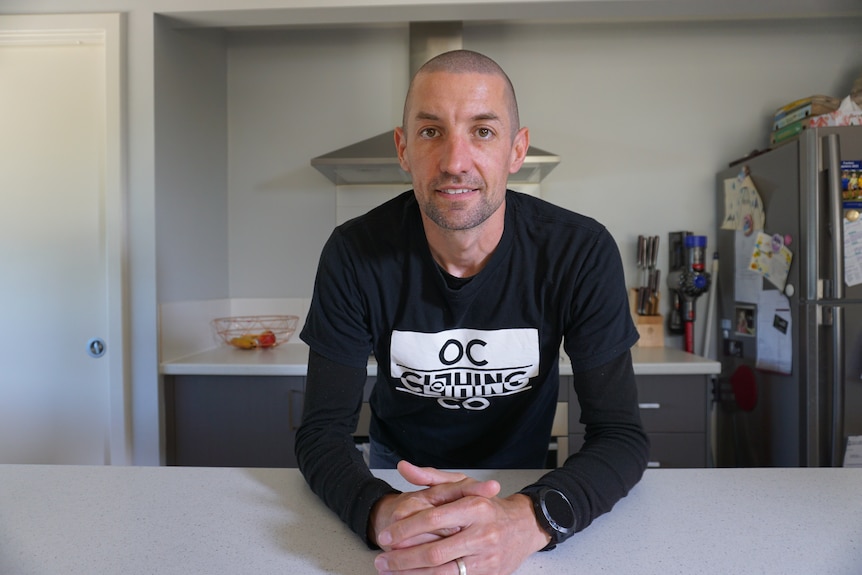 "Backyard" is a style of race in which competitors must complete 6.71 kilometers every hour, returning to the starting line at the top of the clock.
The race continues until only one runner is left standing.
The distance each hour is set at 4,167 miles (6,706 km), meaning a competitor running for 24 hours covers 100 miles.
"I try not to focus too much on what the other people are doing around me. As long as there's someone else there, I'm just going to keep running," Gore said.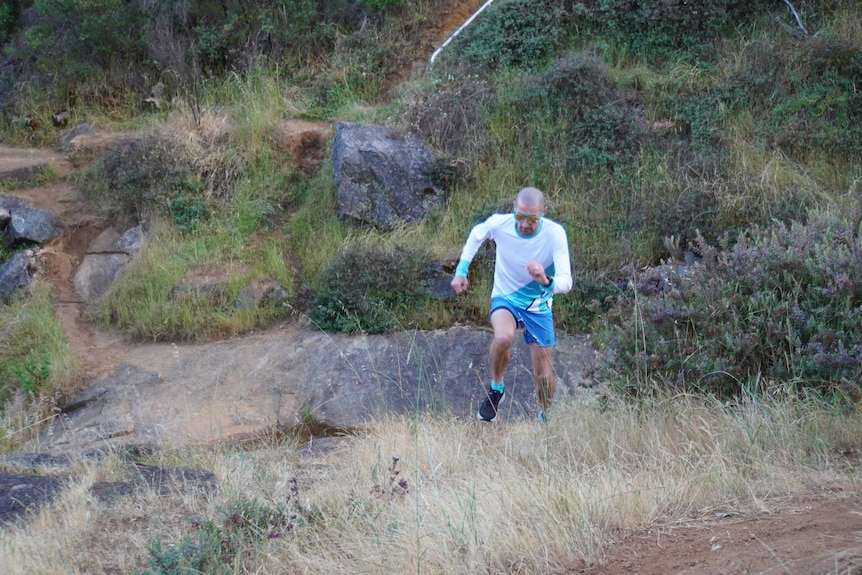 He has only been competing in the events for three years, but Gore is already considered the best in the business — he's affectionately nicknamed "King of the Backyard".
Starting in the park
But while the professional firefighter is now at the pinnacle of ultra distance running, it has taken him years to get there.
"I was always a bit of a runner in high school. But once I left high school I kind of got a bit sporadic with it," Gore said.
"Towards the end of 2014 I discovered Park Run, which was a 5 kilometer run every Saturday."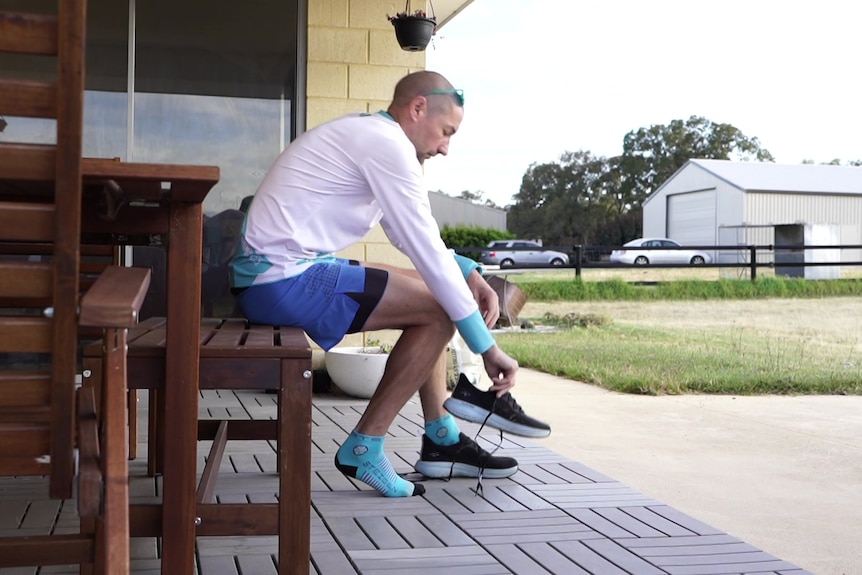 To improve his Park Run times, Gore committed to running 5km everyday, doing just that for three consecutive years.
"I'm at the point now where my day basically starts with a run, and if I don't get my run in, I kind of get a bit antsy," he said.
Gore quickly realized he was better than average at running, and progressed through the distances, eventually completing a 12-hour race in 2019.
"I only signed up for that because I got a free entry. And I thought, well, if it's a free entry, it doesn't matter if I do either a three-hour, six-hour or 12-hour," he said.
"I kind of did alright at the 12-hour and ended up placing second with 124 [kilometres]."
COVID-19 brought a grinding halt to the running scene, and Gore switched his focus from fast 5km runs to longer distances.
The first event he signed up for after the pandemic was a backyard event.
"I just liked the concept of that because it was 6.7 kilometers, which I can run easily enough, and I could just see how many of those I can do in a row," he said.
Ramping it up
Gore's wife Gemma clearly remembers the first event he took part in, which was the Birdy's Backyard race in Moodiarrup, about 200km south-east of Perth.
"I had to work that day, and then I drove down, which is a three-hour drive. So I was pretty tired by the time I got down there and I had the kids with me," she said.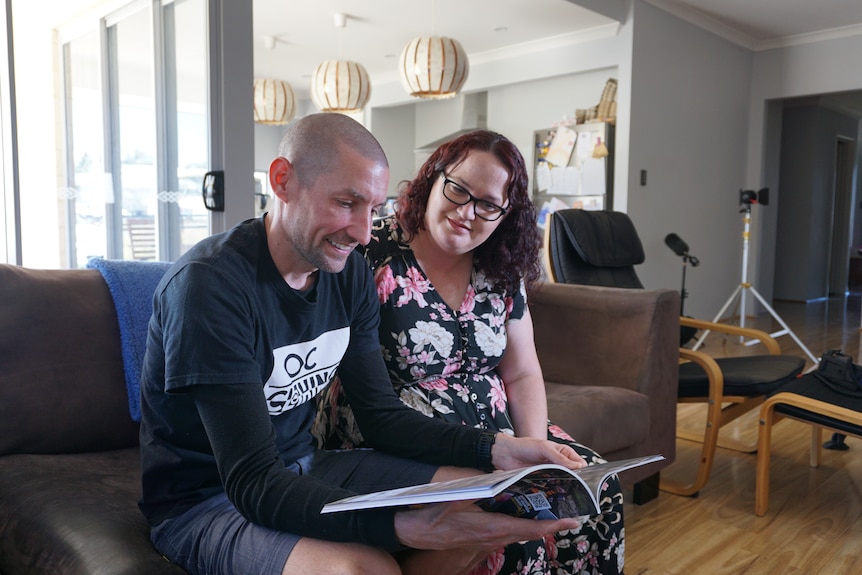 "I just didn't really know how long we were going to be there for, I didn't know what to expect. He said probably 24 hours.
"I didn't really know what my role was. But I quickly learned. It was just like cooking food, that was the main thing.
"It got pretty hectic pretty quickly, because the kids were tired. They had a long week at school. It was just hard looking after them and then looking after him."
Gore completed 39 hours, and has since almost doubled his personal best.
His best effort was during his most recent race, when he completed 76 laps, or 509.96km, at the Mirrim Wurnit event in Victoria.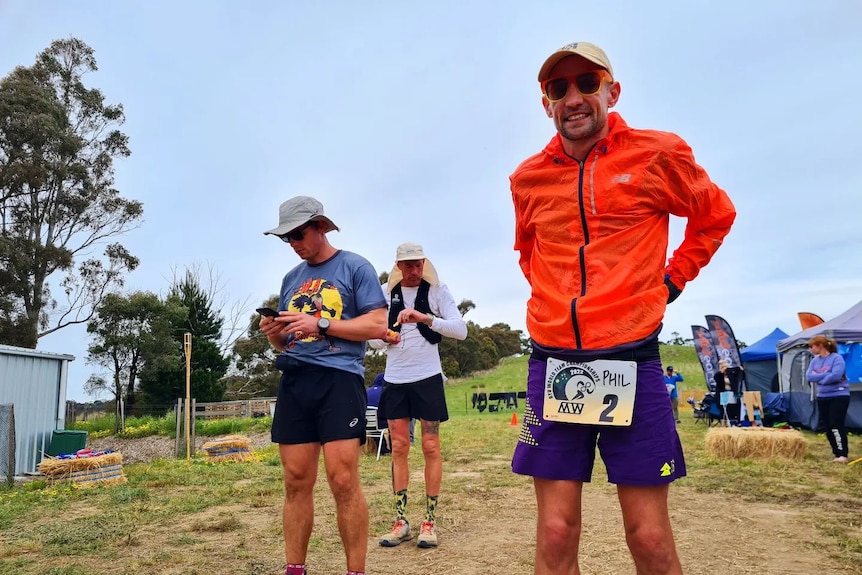 It would have been a world record two years ago.
The current world record is held by two Belgians, Merijn Geerts and Ivo Steyaert, who in October competed for 101 hours to take that mantle.
The man with a plan
Planning for races has become much more intricate, with every hour of the race mapped out with what Gore needs his support crew to prepare, whether that be food, a shower or a change of clothes.
"Each time it gets a little easier, but it actually does [also] gets harder, because each time he just keeps going further and further," Gemma said.
"This last one was three days. Three days and four hours."
Gemma's responsibilities do not end when the race is over, with Gore exhausted for days following an event.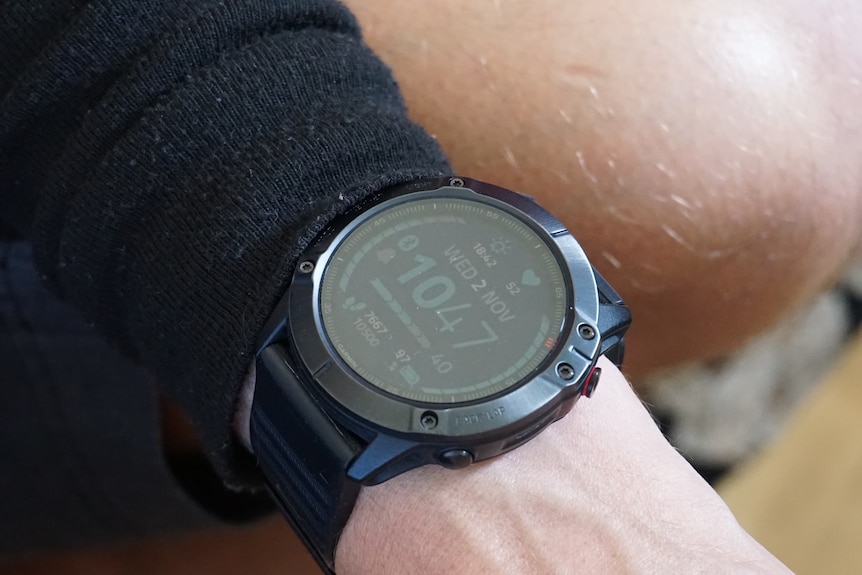 "When we went to Canberra [we had] to push him in a wheelchair through the airport. It's not fun," she laughed.
"Usually when the race ends, it's sort of like his whole body and mind just goes down, and he just collapses pretty much.
"Crewing doesn't stop when the race stops because he then needs a shower and he needs this and [that]. And usually he's struggling to just walk to the shower."
Training and nutrition
Running has become ingrained in Gore's life, whether it's a jog from his house in the early hours, or using a break at work to get in the kilometers.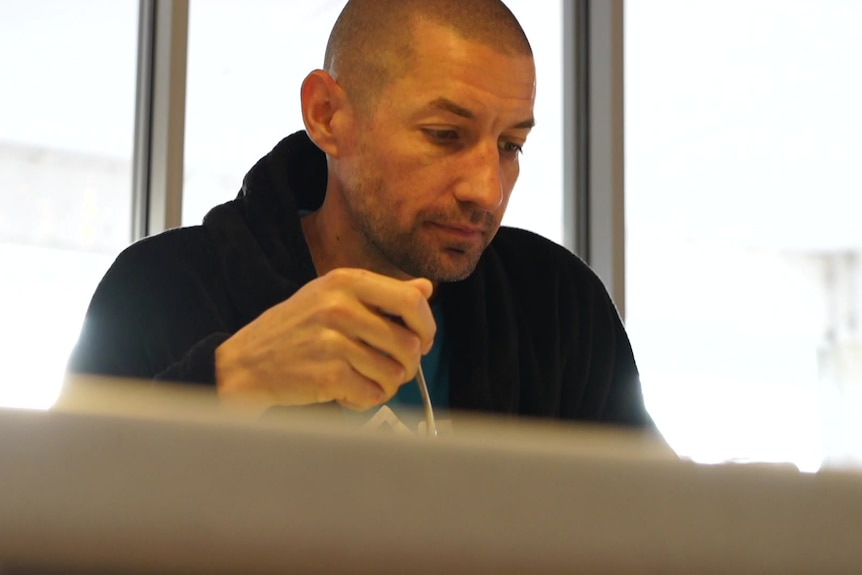 He routinely runs 120km a week, and ramps up to 180km a week in the lead-up to an event.
Gore works with a running coach, a nutritionist, a physiotherapist and a mindfulness coach as part of his training.
"It's very much a mental sport," he said.
"As long as you've got that base level of fitness, the next area you need to push yourself is that mind aspect."
The mindfulness training had helped him develop a sleeping routine, allowing him to fall asleep quickly during breaks in races.
"I just start meditating to help me fall asleep. And even if I don't fall asleep, just doing that meditation is really kind of restful and helps me recover anyway," he said.
Slow build-up the key: doctor
While Gore has mastered endurance running, it has taken eight years to get to where he is now.
The slow-but-steady approach to increasing his running ability has allowed him to avoid injury, according to doctor Gary Couanis.
Dr. Couanis is a specialist sports and exercise physician who has competed in Ironman events in Hawaii and is heavily involved in professional sports.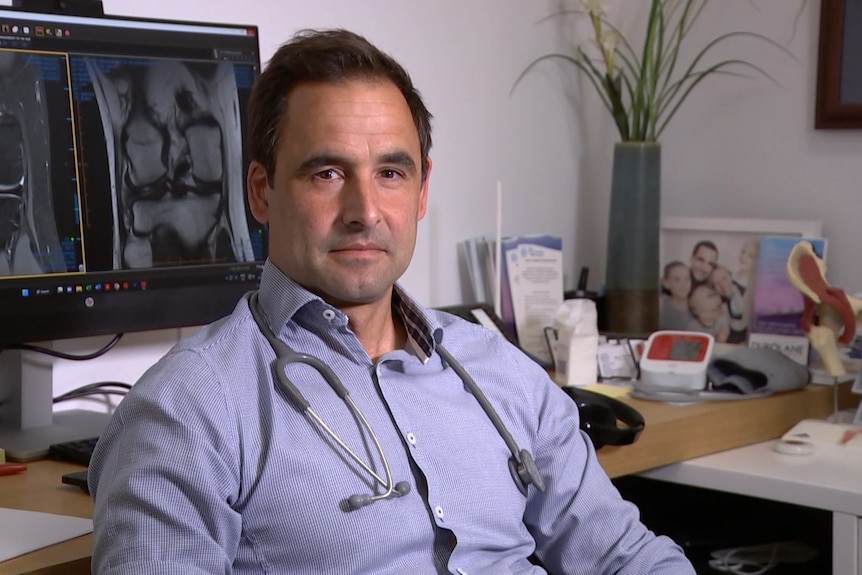 He is currently the chief medical officer for the West Coast Fever and Fremantle Dockers, and was attached to Australia's Birmingham Commonwealth Games team.
"Don't start with [endurance running] as [the] end goal," Dr. Couanis said.
"If you're in it for the long haul, you can build towards it and the body will adapt gradually.
"Pace yourself. And I don't mean pace yourself in terms of the race, but your approach to the sport."
Dr. Couanis said building slowly through the different distances allowed a runner's body to adapt, and then handle a bigger load.
"The most common [misstep] is getting into it faster than your soft tissues can adapt," he said.
"So soft tissues means tendon, muscle ligament, things are actually very, very good at gradually adapting to load, but not quickly adapting to load."
Hydration is crucial
And while running is the most important part of training to compete in ultramarathons, there are other things aspiring athletes should do as part of their preparation.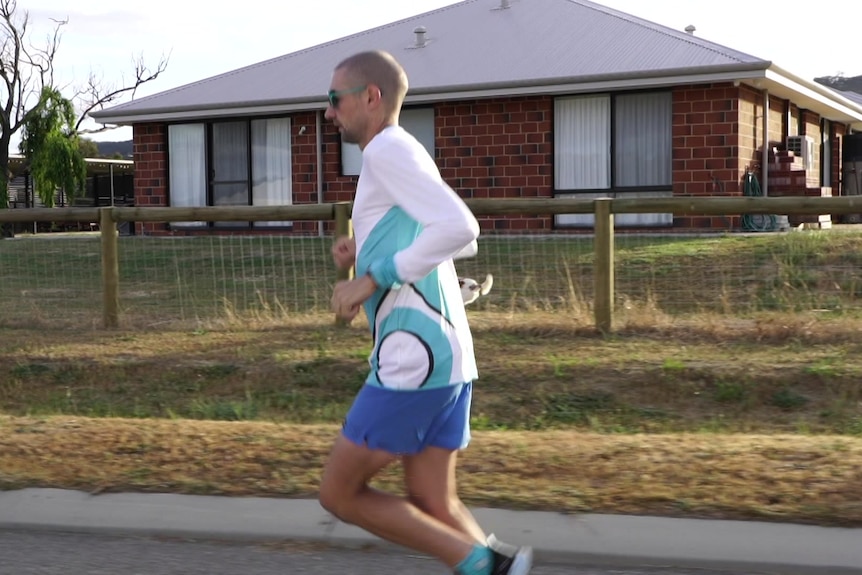 "When you're doing a lot of repetitive endurance training, you can lose strength, and gym training, as much as it might seem as being very different from endurance training, can be very complimentary," Dr. Couanis said.
"There's a lot of research showing that doing the right type of strength training can be very effective in the form of injury prevention."
While a lack of sleep might appear to be the biggest issue when competing in events that last for days, Dr. Couanis warned there were other less noticeable dangers lurking for inexperienced competitors.
"People think dehydration is the big evil, but over-hydration can be an even bigger evil," he said.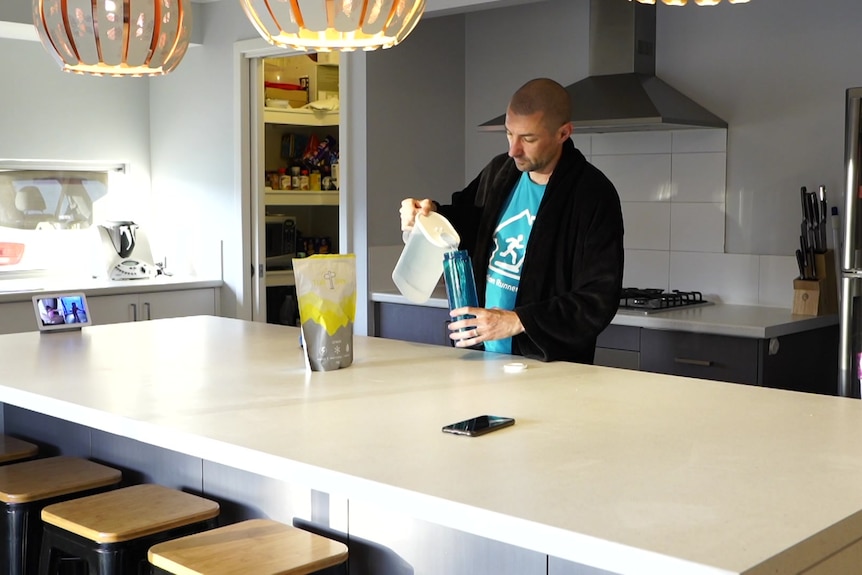 "Having the right balance of sodium, potassium and acid base, having a functioning kidneys filtering, the system not running out of off sugars."
Dr. Couanis said athletes needed to train their bodies to perform with limited foods, and become more effective at absorbing electrolytes, water and food while exercising.
He said consulting a dietician would help runners learn how much water and salt they would lose from sweat, and provide guidance on what kind of replenishment they needed.
No plans to stop
Phil Gore's year is clearly laid out, with the World Championship in Tennessee on the horizon, bringing a crack at the top athletes in the sport.
"The world record currently is 101 (laps). I'd like to think that I can get there and maybe keep going by it, but just you don't know until you're in that position," he said.
Beyond Tennessee, Gore has no plans on slowing down.
"I think I'll be running until the day I die," he said.
"I might not be doing the ultra running, but as long as I'm still getting out of bed every morning and just getting out there for a 5km walk, I think until the day I die, I'll keep moving."